Schedule Inspection
AceHome Inspections is licensed and insured to provide comprehensive home & commercial inspections in Charlotte, NC and surrounding areas.
AceHome Inspections
Tom Smith
LIC#4323
AceHome Inspection is owned and operated by Tom Smith. As your professionally certified inspector, my goal is to arm you with the information you need about the condition of the property you own, or are looking to purchase. I have the training and experience needed to identify potential issues, and give you a better idea of the ongoing maintenance the property may require.
I encourage you to accompany me during the inspection, so I can explain everything to you as we move through the home together. I will always perform an in-depth inspection and provide a full report, complete with photos and explanations. I'm happy to address any question you may have about the property and look forward to working with you.
AceHome Inspections of Charlotte, NC provides professional inspection services in the following cities throughout NC:
Charlotte, Concord, Belmont, Gastonia, Mount Holly, Mint Hill, Pineville, Huntersville, Midland, Albemarle, Farview, Matthews, and all surrounding areas
Why Choose a Certified Inspector?
Most home inspectors have access to the same information, so it's important that you, the buyer/seller select someone you're comfortable working with. You need to feel confident in their qualifications and ability to assist you with most likely the largest, monetary investment you'll ever make.
Trained & Certified
AceHome adheres to strong educational, professional and operational standards, while keeping with the latest regulations and standards.
LOCALLY OWNED
AceHome is a locally owned and operated, full-service residential and commercial inspection company serving Charlotte, NC.
AFFORDABLE SOLUTION
AceHome is able to provide a variety of inspection services at an affordable price, to ensure a promising, effective and efficient transfer of real estate.
PEACE OF MIND
Whether you are buying or selling, have complete and total peace of mind by using a licensed, trained and certified home inspector.
"I would give more than a 5 if I could! Tom has the best customer service and pricing around. I cannot say enough good about him. I did not even know him prior to working with him too. Matter of fact, right after he was done I referred him to my best friend across the street and she was equally as delighted!"


Daniel P.
HomeAdvisor
"Tom has years of building and contractor experience making his knowledge and understanding of homes extremely valuable. I know he is a man of deep faith so integrity and honesty are very important to him personally and as a business man. You can't go wrong with AceHome."
Kelly W.
Facebook
"Highly recommend Tom for home inspections because he was extremely thorough and very nice. The report was written up and sent to us very quickly. Great service! Great work! Thank you!!"


David S.
HomeAdvisor
"I hired Tom to inspect a home I am in the process of buying. He took his time to be very thorough and made sure to inspect and photograph everything, no matter how long it took. He talked me through everything he was seeing during the inspection so that I was as informed as possible. He was very friendly, responsive, and accommodating in scheduling, and overall a pleasure to work with. I would hire him again without hesitation."


Dave D.
Google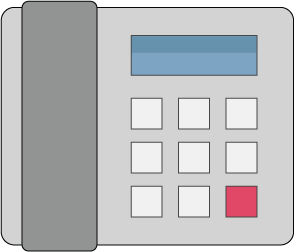 Contact Us
AceHome of Charlotte, NC, provides professional inspection services in the following cities throughout North Carolina;
"City, City, City, City, City, City, City, City" 
Have more questions?
Feel free to call me, email me, reach out to me through the contact form, or schedule an inspection. I look forward to getting the opportunity to work with you.